Hoben - general contractor of industrial investments
Hoben is a company that has been providing high-quality construction services for over 30 years. From the beginning of our activity in 1991, we focused on the construction of industrial, commercial, sports and agricultural facilities.
By observing the changes that have taken place over three decades with our participation, we have adapted our offerings to reflect evolving trends and technological requirements. This has led us to build a highly reliable company with an extremely extensive portfolio of completed work. 
Currently, we accept orders not only for construction, but also for modernisation works. If your company is in need of exactly this kind of support, you are more than welcome to collaborate with Hoben.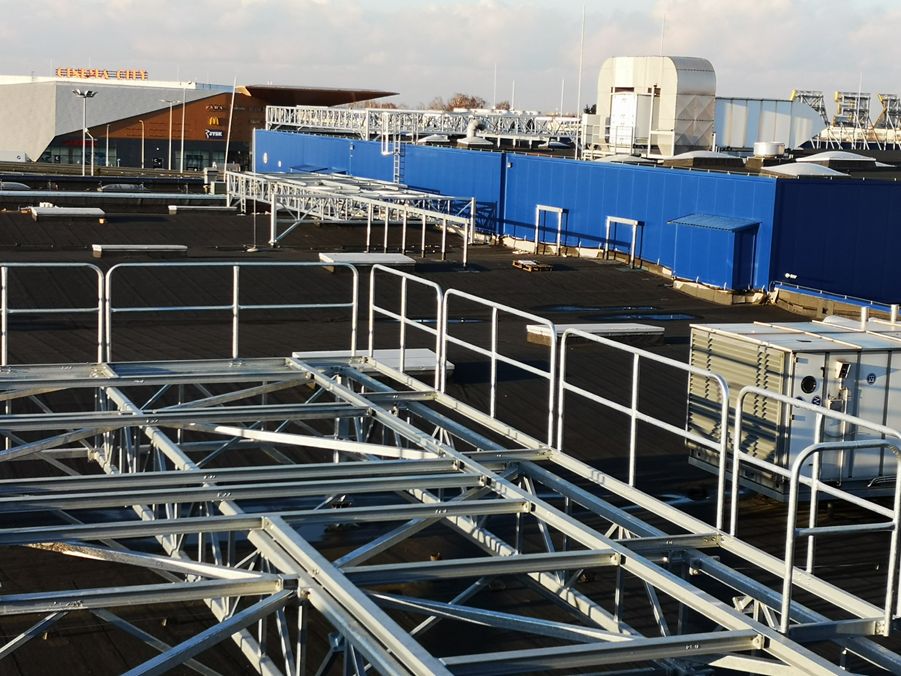 Structures for 8 ROBATHEREM air handling units. Additional roofing works in the form of making 130 holes in the roof slope for the foundation of the structure.
Read more »
Design, manufacture and assembly of structures for air handling units with service platforms.
Read more »
Strengthening the roof of the entire facility. Implementation of additional openings for ventilation ducts.
Read more »
Do you have any questions?
Contact us!